2601 Minnesota Ave
St. Louis, MO 63118
Located in the Tower Grove East Neighborhood of South Saint Louis, our South CIty Gathering recognizes the history and longstanding story of the Church in our neighborhood. Our outpost for disciple making is a facility that has sections dating back to the early 1900's, sitting on a piece of land where people have gathered to worship Jesus since the late 1800's. Our desire is that our neighborhood would see our building and associate it with the people inside who have a deep desire to know, love, and follow Jesus. We believe that God has called us here, to be disciples and make disciples in South City and beyond.

Though our gathering has its own distinct flavor, August Gate is one church in two locations. That means we are committed to one mission: to be disciples of Jesus who make more disciples of Jesus who grow to know, love, and follow Jesus together by His grace. We invite you to come see what we are all about and to join us in this mission.

Where Do I Park?
There is street parking available and a new mother's and accessible parking lot in the back. There is also accessible parking by our side entrance.

What Should I Wear?
Please come dressed as you feel comfortable.

What Should I Expect?
Each week when you come we provide you with "the Knot." This is our version of the traditional church bulletin. In the Knot you can find weekly announcements and a place to take notes. We'll have a time of worship and a 45-minute sermon followed by a response time. This is where we respond to what we have just heard through prayer, communion, giving, and singing. We also have a hang out time before and after the worship service. Expect several people to try to connect with you.

What About My Kids?
We have a great children's experience available every Sunday. AG Kids is designed to help your children connect with God, His Word, and each other. There is a secure and simple registration process that you will be walked through at the registration table in the lower level. AG Kids is for ages birth through the completion of third grade. Find out more information about our kids, students, and collegiate ministries below:
Have more questions? Contact us below!
August Gate is one church with multiple gatherings. This allows us to share both staff and resources between our gatherings! Here are a few of the leaders you might see on a Sunday morning in South City.
Noah and Heather Oldham
Lead Pastor
Josh and Kim Jones
South City Gathering Pastor

Bryan and Kristen Fulton
Elder
Vince and Cristen Bissy
Community & Discipleship Pastor

Shane Zimmer
Worship Leader
Eric Brooks
Worship Leader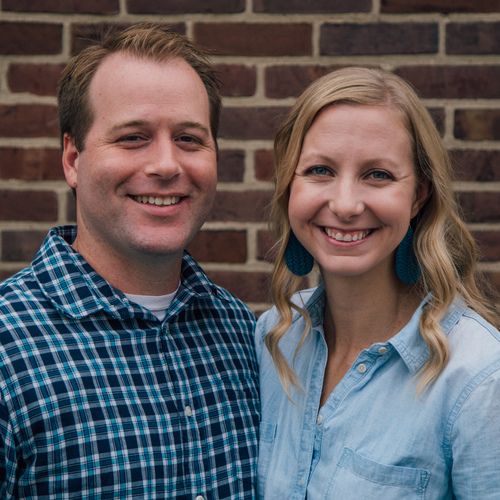 Ryan and Emily Pratt
AG Kids Leaders
Kaylene Portell
AG Students Leader
Aaron and Olivia Smith
AG Collegiate Leaders